Thrifty Thursday: Vintage Purple Dress + Vest
This dress can only have one name, and that name is "Vest AF." Have you ever seen a badder ass dress/vest? Can we call this a drest? Why isn't this still a thing? Was it ever a thing? I have so many questions, but mainly this one:
Me: Does this outfit look dumb?

Noah: What is that? A vest? Take that off. The dress is cute underneath.

Me: (patronizingly) Noah. One does not find a matching vintage ensemble and then only rock half of it.

Noah: OK. (giving zero effs)
I spent many years trying to be cool, but as an adult I've slowly let go of that and accepted that my fashion style can best be described as: belongs on an American Girl. Specifically, Kirsten. Or Felicity. You know- the solid 1700-1800's gals. Not Samantha- her dresses were always a bit showy.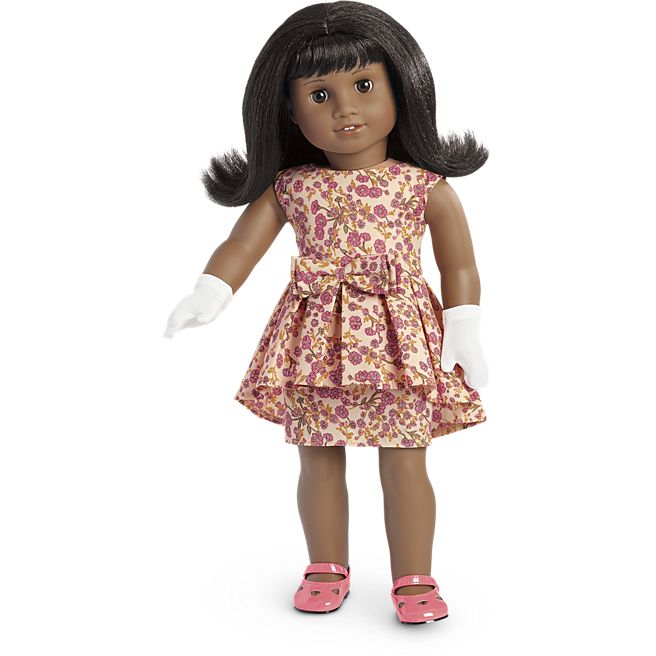 Do you think they make this in adult sizes? Gloves too. Looking to rock this entire ensemble. Pls advise.
The Outfit
Brand: Sadly, the tag is cut out so we will never know.
Vintage: Stab in the dark here, but the vest makes me want to say 1970's. Maybe early 80's.
Cost: $7
Accessories:
Lion belt: $4 at Goodwill. Can you even? Because I cannot even.

Shoes: Floral Guess heels from Goodwill (selling for $35 on eBay)

Earrings: Rhinestone earrings from Ann Taylor